Looking for quality Glass in Baulkham Hills?

At Dixons Glass and Shower Screens we specialise in YOU and all your GLASS needs.

Whether you are planning a new home or making renovations to an older residence, the attention to your glass design and architecture deserves guidance from the experts in glass solutions at Glass Baulkham Hills - Dixons Glass and Shower Screens.

Just ask us to provide you with a no obligation FREE measure and quote for shower screens, mirrors, splash backs, glass pool fencing, windows or any type of glass product. Dixons Glass and Shower Screens are confident that with our low prices and friendly customer service that WE will be your choice!


About Dixons Glass

With over 25 years experience in the Glass and Glazing Industry, Dixons Glass Baulkham Hills offers our clients the highest quality of workmanship, largest range of products, with the best customer service and professional experience and service.

Located in Blacktown we own and operate a family business which we pride ourselves on. You then know that our tradesman will give you the full service from the initial consultation to the installation of the product, we cut out the middle man, therefore we get the job done right the first time with the highest quality of products, finish and for the best price!

Being centrally located in Blacktown means we are able to service all of the Sydney area, and no job is ever too small or too big for Dixons to handle.


Products
Glass is a versatile product that has become a popular design solution recommended by architects, home renovators and builders. Glass products can be either clear or opaque, cut to any shape, etched, edged and patterned. Glass solutions are appropriate for any room or space.


Bathroom
The bathroom is the one area in the home where most of us have a few minutes of privacy to review plans for the day or refresh after a day of work or play.

- Fully Framed Shower Screens
- Frameless Shower Screens
- Semi Frameless Shower Screens
- Shower Glass Wall Panels
- Shower Mirrored Wall Panels
- Bathroom Glass Wall Panels
- Bathroom Framed & Frameless Mirrors
- Bathroom Mirrored Cabinets
- Vanity Mirrors
- Mirrored Robes

Your bathroom is an ideal place to use glass for a clean and open design. Shower screens provide privacy and protect the bathroom floor from water escaping from the shower or bath. Mirror, glass bath walls and shower screens give the illusion that a small bathroom is much larger than its dimensions.


Kitchen & Laundry
Glass splashbacks add colour and depth to your kitchen area. Mirrored Splashbacks add a sense of space. It is a simple and effective way to brighten any space and especially effective in the kitchen or laundry.

- Kitchen Glass Splashbacks
- Kitchen Glass Benchtops
- Kitchen Coloured Glass Splashbacks
- Mirrored Splashbacks
- Mirrored Laundry Cabinets


Interior Design
Glass gives a seamless classy finish and easily supports the overall interior design in your home or office.

- Custom Mirrors
- Glass Cut To Size
- Glass Table Tops
- Glass Shelving
- Framed & Frameless Mirrored Robes
- Bedroom Mirrored Bedhead Walls
- Mirrored Feature Walls
- Frameless Glass Balustrading
- Stair Glass Handrailing


Outdoor Glass Solutions
Windows and glass doors allow sunlight into your home and beautiful outdoor views. Framed or frameless pool fencing provides the ultimate clean look with 100% unobstructed views so you can keep your eye on the pool play. A glass pool fencing solution using certified safety glass is considered the safest fencing system you can provide in pool areas.

- New or Replacement Aluminum or Timber Windows
- Glass Doors
- Glass Pool Fencing
- Frameless Pool Fencing

If you have an idea for using glass, but don't see it listed above, please call our Sydney office. Our design professionals can create a solution to match your idea.

Call Glass Baulkham Hills - Dixons Glass and Shower Screens today at 02 9622 0472.
glass baulkham hills - glass shower screens baulkham hills - glass splashbacks baulkham hills - glass windows baulkham hills - glass doors baulkham hills - glass pool fencing baulkham hills - mirrors baulkham hills - glass benchtops baulkham hills - glass wall panels baulkham hills - table tops baulkham hills - window glazing baulkham hills - safety glass baulkham hills - frameless showers baulkham hills - glazier baulkham hills

Copyright 2012 - Dixons Glass and Shower Screens - Optimised by Be Found Online - glass baulkham hills

02 9622 0472
glass baulkham hills - glass splashbacks baulkham hills - shower screens baulkham hills

Dixons Glass - Contact Details

Address
16 Frederick Street
Blacktown NSW 2148

Phone
02 9622 0472

Website
www.dixonsglass.com.au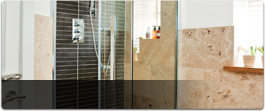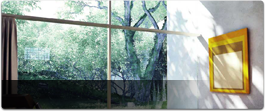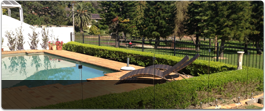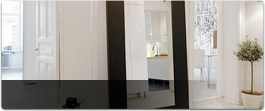 Shower Screens
Windows and Doors
Glass Pool Fencing
Mirrors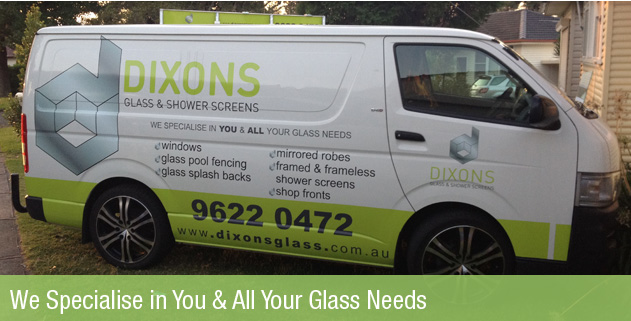 ---